News & Events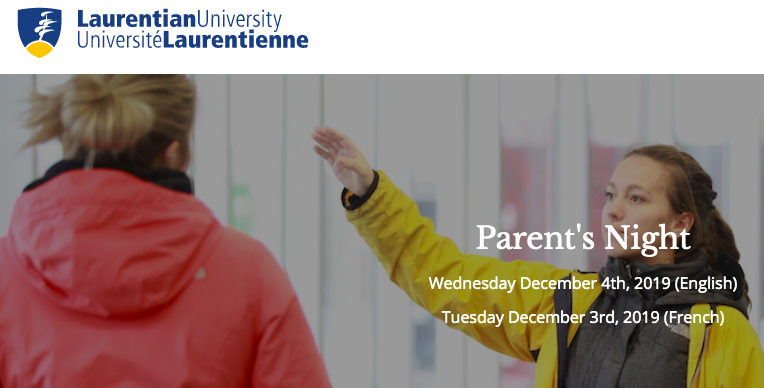 Laurentian University – Parent's Night
Laurentian University's Parent's Night (POST-SEC 101) is taking place on Wednesday, December 4th, 2019 from 6pm – 8pm in room A-226 (Arts Building)! All parents and guardians are invited to attend. They will also be hosting a francophone session on Tuesday, December 3rd, 2019 from 6pm – 8pm.
During this information session, they  will cover:
• How to be an effective support person for your young adult
• How to support a positive transition from high-school to postsecondary studies
• Application processes and timelines
• Fees and financial aid options
• Student support services and more (accessibility & counselling services, transitions and engagement).
Laurentian asks that participants register by Friday, November  29th, 2019 at : www.laurentian.ca/parentnight
---