News & Events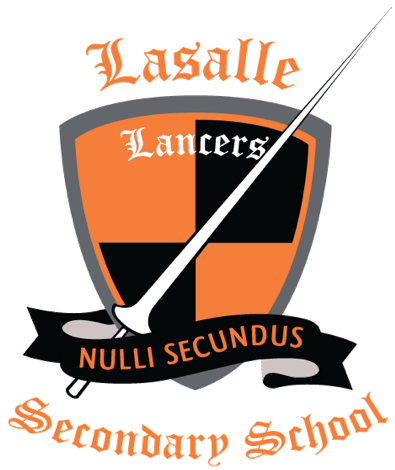 To Our Lancer Students – Important Next Steps!
The last few weeks have been challenging!  There have been many announcements in the news specific to COVID-19 and, of course, the changes to how you will go to school for the next 4 weeks.
Please know that the Lasalle Community is thinking of you and your families at this time.  We are here to guide and support you. Will this be challenging? Absolutely!  There is a learning curve for your teachers, administration and, of course, you the students!
During this past week, you have heard from your homeroom teachers first, then your classroom teachers as they begin to set up their distance learning classrooms.  
Please make sure to check your rscloud email account today or tomorrow!  This is how your teachers will communicate with you for distance learning. It is the first 4 letters of your last name, followed by the last 4 digits of your student ID number. 
Example: If your last name is Smith, it would look like this:  smit7390  
If you are unsure of your email login, please email  Mrs. Crowder: crowdes@rscloud.ca
Starting Monday, April 6
Your Learning Environment
Set your alarm to get up as you normally would to begin your daily routine.

Advice: 7:45am is ideal (time for breakfast and ready to learn).

Your teacher will begin to engage you in your subject courses.  This will be a learning 

curve – be patient with yourself, it will take some adjustment.

The expectation is for you to engage in a minimum of 3 hours a week in each

 of your courses.  This means if you have 4 courses you are working on a minimum 

of 12 hours/week.  

YOU CAN DO THIS!
NOTE FOR GRADE 12'S
Please make sure you check the Guidance Google Classroom for updates.  
Classroom Access Code is uxg6zqa
Social Media: During these times, many of you will be relying on social media to interact with friends. It is important you maintain connections and friendships.  Please remember to use social media wisely, always be mindful of appropriate and inappropriate use of technology!
Healthy Routines
Please be sure to try and eat healthy each and every day.  Aim for balanced diet of fruits, veggies and protein sources.

Drink WATER. (Avoid drinks heavy in sugar, they will only make you tired!)  Recommendation is always 6-8 glasses of water each day.

Aim to exercise each and every day.  Many students and families are trying exercise programs on youtube.  Consider yoga and going for walks. Please remember to honour social distancing – the sooner we all practice social distancing, the sooner we can return to normal, daily activities!

Help out around the house – it will make a big difference in supporting your home life.

Go to bed at a decent time – teenagers need a minimum of 8-10 hours of sleep every night.  Bed by no later than 11:30pm!

Try to stay off the computer late at night as it will affect your sleep.  

Practice being kind to yourself and to others.  This is hard on everyone, please remember this.
Mental Health
We recognize the dramatic changes to your life may bring mental health challenges.
If you need to reach out, please do!
For parents inquiring about services, RDSB Social Work Team is available between 10 am and 3 pm, Monday to Friday.  
The numbers are: 
705-665-3339
705-669-7732
Important numbers for immediate assistance:
310 COPE – 1-855-310-2673
Kids Help Phone – 1-800-668-6868  
Mental Health Helpline 1-866-531-2600
Calling 911 if there is an imminent safety risk.
We are thinking of you! 
Stay safe and stay healthy.
Lasalle Secondary School
---