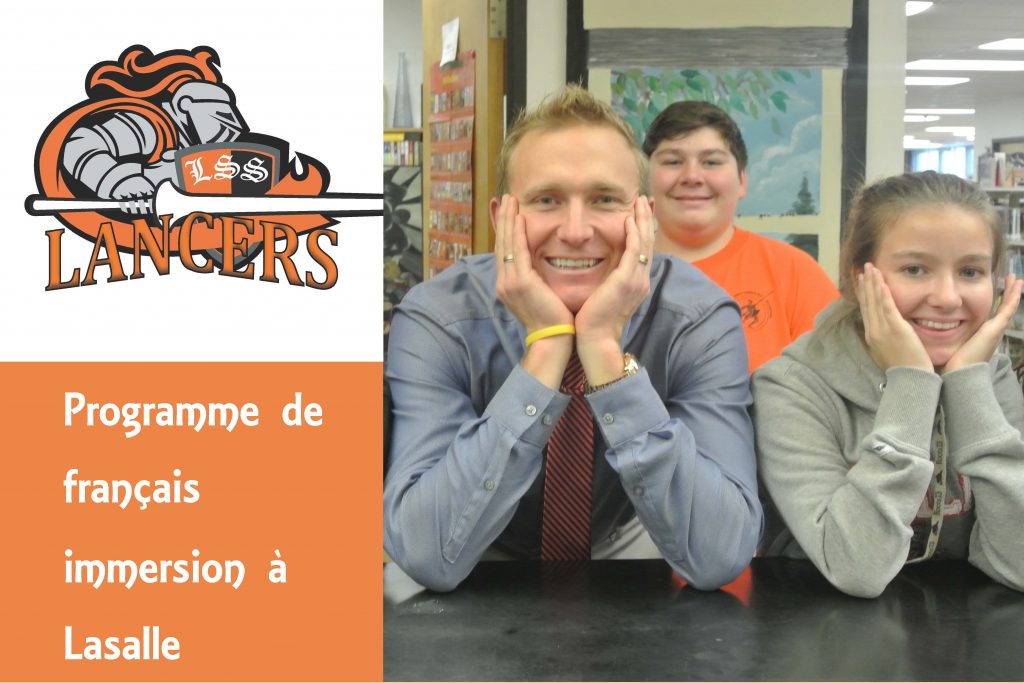 This program is provided for well-motivated students to become fluently bilingual. This program aims to teach the student to speak and write French with sufficient fluency not only to converse on everyday matters but also to understand a full curriculum of subjects such as Food and Nutrition, Social Sciences, Geography, History, Civics, Careers, and Physical Education. In addition, Lasalle's French Immersion Program provides our students with opportunities to participate in diverse educational experiences and cultural activities. French education is brought to life as our students experience learning in the classroom and community.
By the end of their studies, students will have the opportunity to earn a D.E.L.F. (Diplôme d'études en langue française) administered by the International Centre for French Studies. This will attest to their mastery of the language and provide them with a certificate which is valid for life. In addition, this certification is recognized in over 160 countries, many universities and employers as well as the Canadian Federal Government. Apprenez en français!
In order to receive a Lasalle Bilingual Certificate, students must successfully complete a minimum of 10 courses taught in the French Language. These must include Grade 9, 10, 11, and 12 Français.
Program Leader: Mrs. J. Branconnier [email protected]
French Immersion Carnival Day